Public Events
パブリックイベント
In Conversation with Teppei Kaneuji & Eriko Kimura & Takahiro Kaneshima
In Conversation with Teppei Kaneuji & Eriko Kimura & Takahiro Kaneshima
4/20 Sat.
15:00—16:30| Book signing 16:30―17:00
Kyoto Shimbun, Former Printing Plant

[JP]
Free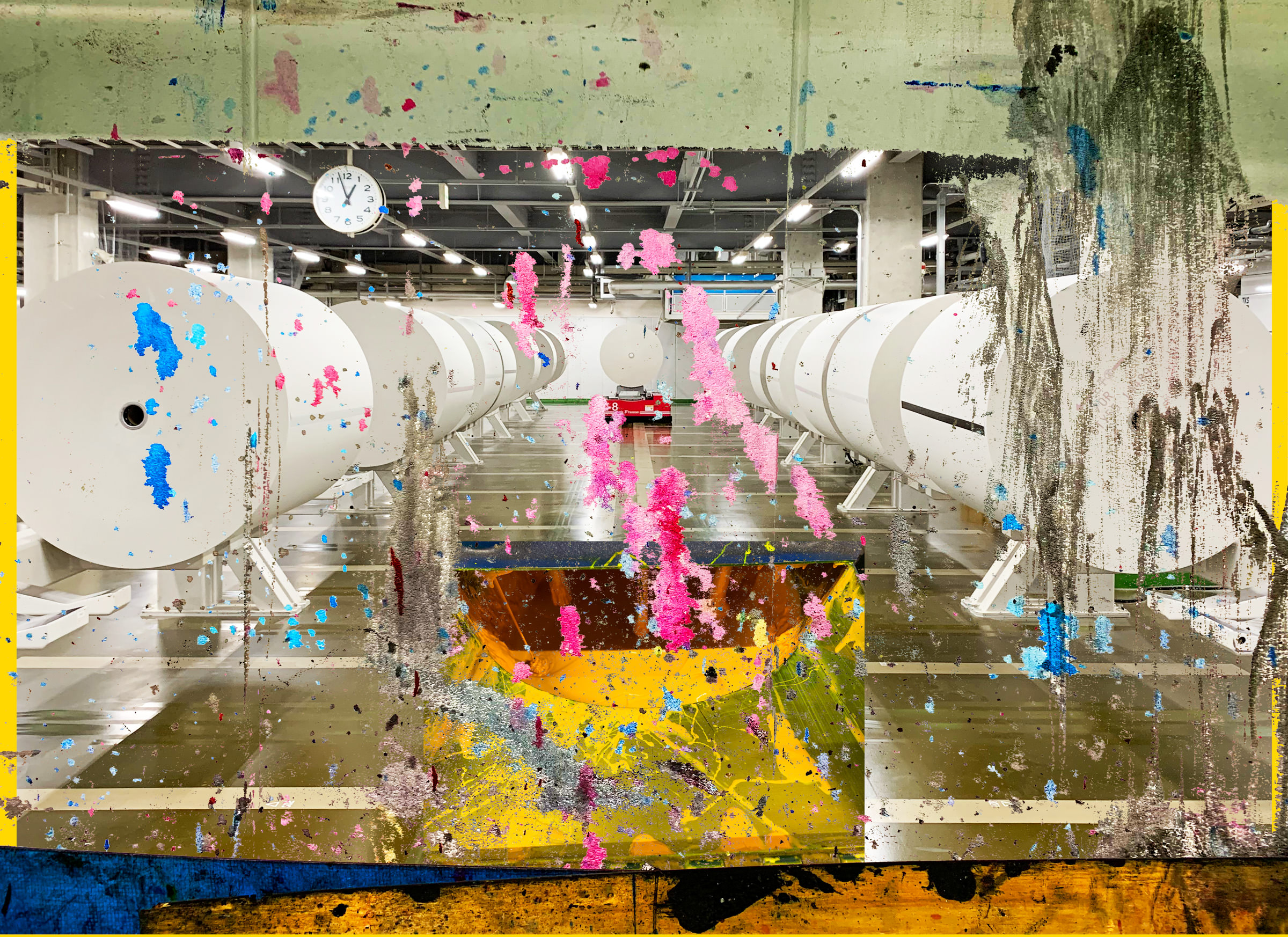 "Paper and Liquid #1", 2018-2019
Join Teppei Kaneuji and Eriko Kimura, the curator for Yokohama Museum of Art and current head curator for Yokohama Triennale as they discuss the covergance of contemporary art and photography using Kaneuji's KYOTOGRAPHIE exhibition as a starting point.
Please Note:

* Due to the popularity of free events we can not take bookings.
* Events will be filled on a first come first served basis.
* To receive last minute information please subscribe.
* It is recommended to arrive 10min before the event starts to avoid disappointment.
* Unfortunately, some venues can only hold a limited capacity.
Teppei Kaneuji

Born in 1978, Teppei Kaneuji is an artist and sculptor who lives and works in Kyoto. He earned a graduate degree in sculpture at Kyoto City University of the Arts in 2003, where he now teaches. He uses things around him as materials for his works, altering their meaning via a collage method that involves cutting off parts and attaching them elsewhere. He has done solo exhibitions at the Yokohama Museum of Art (2009), the Ullens Center for Contemporary Art (Beijing, 2013), Marugame Genichiro-Inokuma Museum of Contemporary Art (2016), and at other venues inside and outside Japan. Since 2011, he has also worked on set design and produced theatrical works in 2012. He received Kyoto City's Best Young Artist Award in 2012, and the Kyoto Prefecture Culture Prize Award in 2015.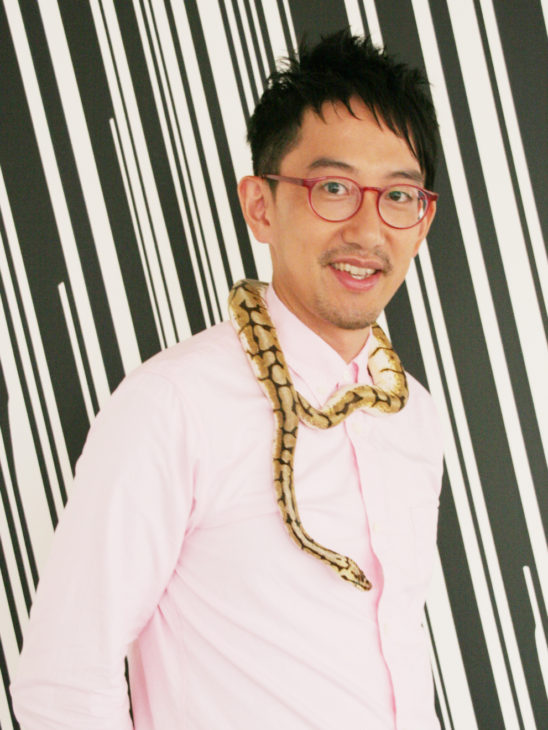 Takahiro Kaneshima

Born in 1977 and lives in Kyoto. Kaneshima is art producer, and researcher. After receiving his master's degree from Graduate School of Media and Governance at Keio University, Kaneshima worked for NOKIA, TOSHIBA, TOKYO Gallery + BTAP and ART iT. He founded FEC in 2007 and curates exhibitions, coordinates cultural exchange programs, supports artists in creation and researches contemporary art in East Asia. Since 2011, Kaneshima has been the executive director of Art Fair Tokyo and was the artistic director for Art Beijing in 2016. He is now in the PhD course at Kyoto City University of Arts and teaches at Kyoto University of Art and Design.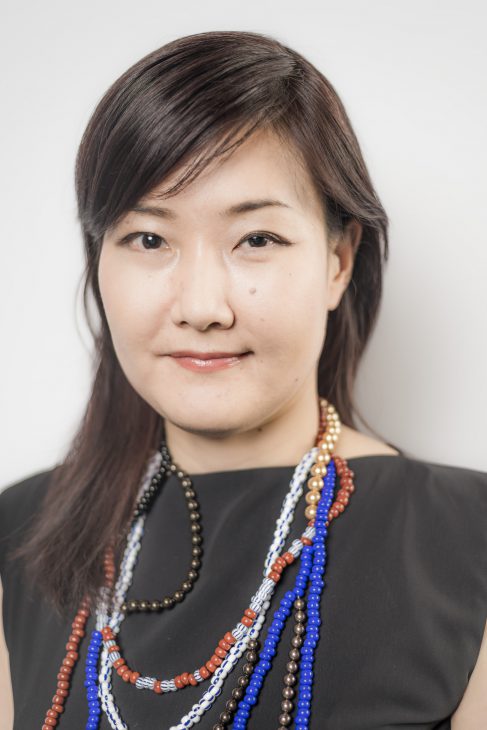 Eriko Kimura

Eriko Kimura has been working as a curator for Yokohama Museum of Art since 2000, and currently working as a head curator for Yokohama Triennale (2020). She was also a curator for Yokohama Triennale (2014, 2017) and an assistant curator for Yokohama Triennale (2005). Having previously worked as a guest curator for Kuandu Biennale (Taipei, 2008) and also participated as a commissioner at Busan Sea Art Festival (2011). Research interest areas include contemporary art, sculpture, photography and video art, experimental art, performance and contemporary cultural theory. Recent curated exhibitions includes Showa Portraits: Tracing the People and History of the Showa Era through Photography. From Photography Collection of Yokohama Museum of Art (Arts Maebashi, 2018), BODY / PLAY / POLITICS (YMA, 2016), NARA Yoshitomo: a bit like you and me… (YMA, 2012 / toured to Aomori Museum of Art, 2013 / Contemporary Art Museum, Kumamoto, 2013), Takamine Tadasu: Too Far To See (YMA, 2011 / toured to Hiroshima City Museum of Contemporary Art, 2011 / Ikon Gallery, Birmingham, 2011 / Kirishima Open-air Museum, 2011), Tabaimo: DANMEN (YMA, 2009-2010 / National Museum of Art, Osaka, 2010).
Kyoto Shimbun, Former Printing Plant

239, Shoshoicho, Ebisugawa-agaru, Karasuma-dori, Nakagyo-ku Kyoto-shi, Kyoto, 604-8577
Subway Karasuma Line "Marutamachi" station. Exit 7
Recommended Events
おすすめのイベント